Overview for Family Child Care Providers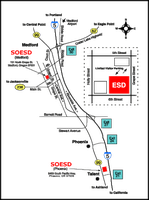 Completion of the Child Care Overview class is a requirement for becoming licensed as a Registered Family Child Care provider with the Office of Child Care (Formerly the Child Care Division). The Overview gives those interested in becoming licensed information about the process, the Oregon rules, and an introduction to the child care partners available to assist you.
Wednesday May 15th, 2019



It is your responsibility to verify that the training sessions you select will meet your licensing or professional development needs.